Registration Guidelines
Time:2019-06-12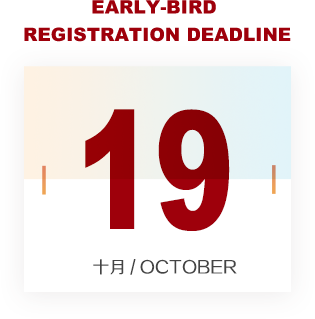 Registration Instructions
1.
GRO
UP REGIST
R
A
TI
ON
Group registrations are available for minimum of 10 persons.
Group registrations are facil
itated by a group representative (group contact person) via the online group registration module ONLY.
The group contact person needs to create a Group Account first by
CLICKING HERE
.
Then proceed to the group registration website. After submitting company and contact information, he/she will be able to access the online group registration module, where names and contact details of participants can be submitted.
Online payment is available only, please refer to the methods of payment below.
Cancellation is not available for group registrants. Substitution is accepted and processed on-site only.
2. INDIVIDUAL REGISTRATION
ONLY online registration is accepted by COA2019.
Online registration closes on October 31, 2019. After this date, registration will be available on-site.
Participants are encouraged to register before the Early-bird registration Deadline (October 19, 2019) to receive discounted rate.
A receipt for your registration will be issued on-site.
Registration Procedure


Registration Fee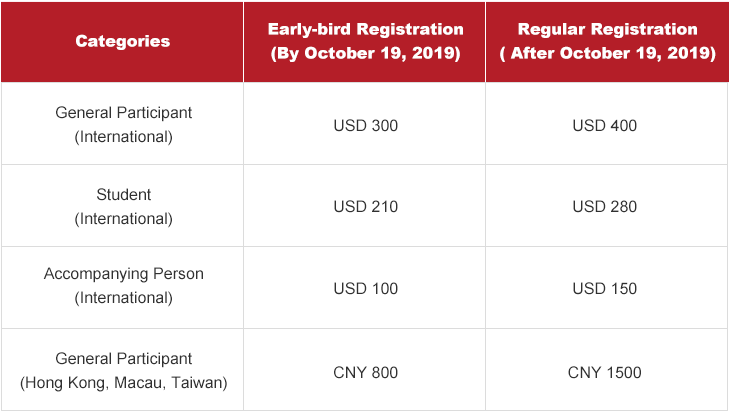 *Students are requested to present a student certificate verifying their status with the Secretariat during registration onsite
.

Registration Entitlements


Method of Payment

Online Payment

On-site Payment
Payment Status (Check at 'My Page')
After you complete your online registration, please visit 'My Page.' You can check the payment status of your registration at 'My Page.' Payment Status will be changed to 'Complete'.

Confirmation of Registration

Confirmation of Registration can be downloaded upon making the appropriate payment.

Registration without appropriate payment will not be honored until the full payment is received.

Certificate of Attendance
Certificates will be provided at the conference.

Cancellation & Refund Policy
Cancellations will be subject to the following conditions:


A written request of cancellation should be sent by E-mail (registration@coachina.org).

Refund requests will be processed ONLY after the Conference.

For online payment, refunds will be applied to the original card used during payment after 21 working days approximately.

If you have any further inquiries, please contact the COA2019 Secretariat. (registration@coachina.org, +86-10-89292552-848)